Weather Worn Feather
S H O P F E A T U R E
Hand-painted Signs & Reclaimed Wood Decor
As I move from my life in missiles, one of the things that I miss and appreciate the most are the wonderful people that I met in that chapter of my life. Two of those people are Jake and Melissa Lair. Jake served as a crew commander and flight commander to me. He and his wife are two of the nicest folks you could ever meet and I am so excited to share with my readers about the Lairs' newest endeavor,
Weather Worn Feather
.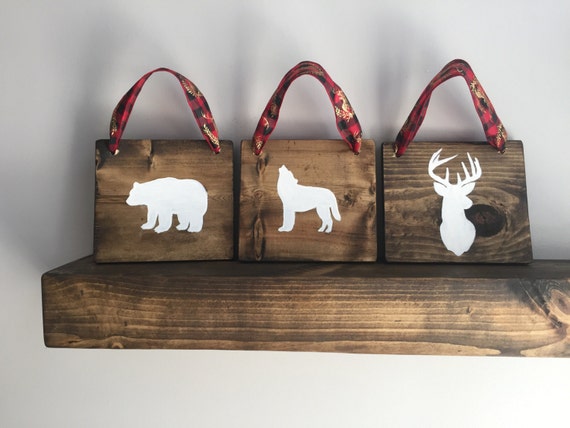 Melissa sent me the
Lumberjack Set
for Will's room and you can see more of his room here. These three adorable signs are just a small sample of the gorgeous work they do. I am definitely eyeing up the
advent calendar
;)
My name is Melissa, and I am a wife, mother, designer and artist. My husband, Jake, and I launched the

Weather

Worn

Feather

out of our basement last March, combining a lot of our passions (painting, reclaiming building materials, interior design, etc.) into one central focus. What began as us sharing the style we have curated in our own home, quickly became something our customers have fallen in love with and business has been growing leaps and bounds ever since.
While we have always loved doing projects together, our first "Reclaimed. Restored. Refined. " (or what we call the 3Rs) project was an antique piano we found in Montana. A few packages of sandpaper, a gallon of paint, and countless hours later, we were hooked and haven't stopped creating together ever since. The name "

Weather

Worn

Feather

" took us a few months to finally decide on, but ultimately combined one of God's most beautiful and intricate creations (the

feather

) with our favorite medium (weathered wood). The name stuck and we've used it ever since!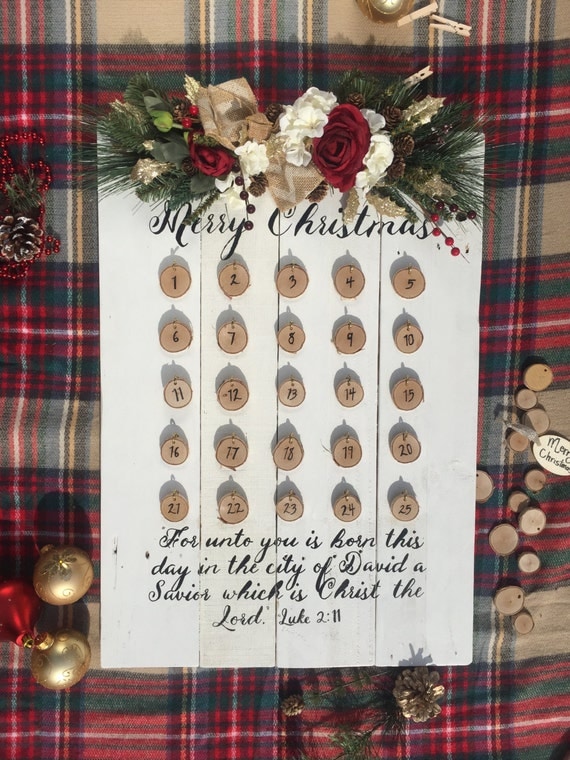 With the holiday season quickly approaching, we've been working extra hard on our holiday line. There are two designs we are very excited about and encourage everyone to take a look at on our Etsy shop, Weather Worn Feather. The first is an advent calendar that we designed with our own home in mind! It has the classic weathered look we are known for, along with a beautiful Christmas inspired floral arrangement. The second is a line of smaller signs that really compliment the advent calendar or will look amazing as standalone pieces. They also feature a similar weathered look and floral arrangement, but are more simply designed with one hand painted word or phrase (like "Peace" or "Merry Christmas"). These items (like the majority of our products) can even be customized with a name, special quote or Bible verse, or favorite saying.
If anyone would like to know more about us or are interested in our items they can visit our website at www.weatherwornfeather.com. And if someone has an idea for a custom piece that they'd love to have in their home, they can email us at weatherwornfeather@gmail.com. We love taking our customers' Pinterest board or dream design piece and making it reality!
If you liked this post, share it with others! If you feel particularly moved by it, leave a comment because I love feedback and discussion. Social media links are provided below and thanks for reading!